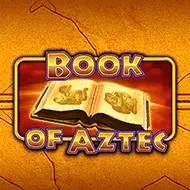 hot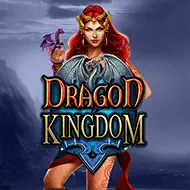 hot
Dragon Kingdom
Pragmatic Play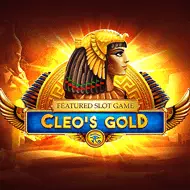 hot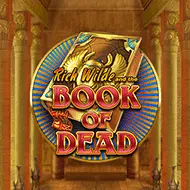 hot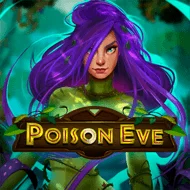 hot
new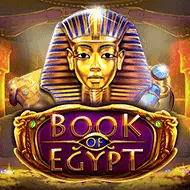 hot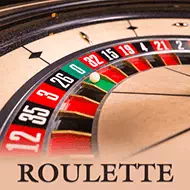 hot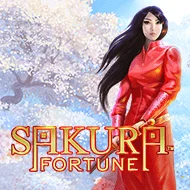 hot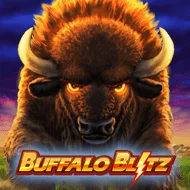 hot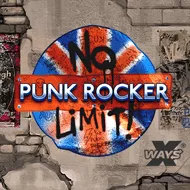 hot
new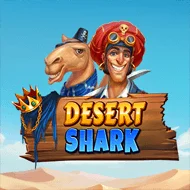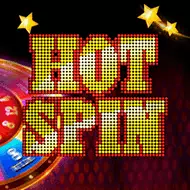 hot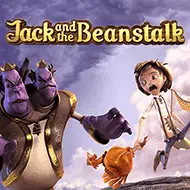 Jack and the Beanstalk
Netent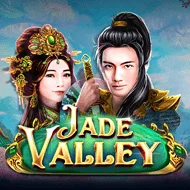 hot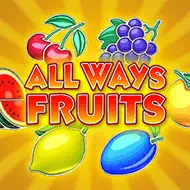 hot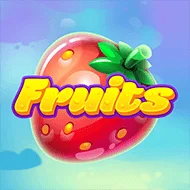 hot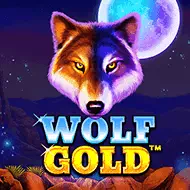 hot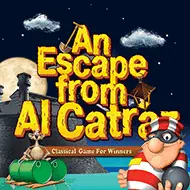 hot
Escape from Alcatraz
Belatra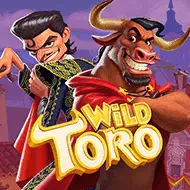 hot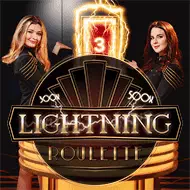 hot
Lightning Roulette
Evolution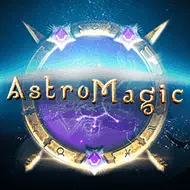 hot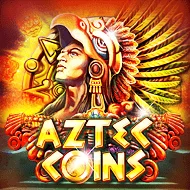 hot
How to get started with your slot machine journey?
As all of you may know the slot machine games are one of the most exciting ones giving you the great opportunity to win a lot of money. That is why they are among the most preferable ones to be played and ones of the easiest as well. We highly recommend for the not so experienced players to start exactly with them and below we will explain to you how you can start your slot machine journey.
The logical first thing you need to do is to go through the registration stage. For this purpose, you visit Loki Casino and on the top right corner you will find the Sign-up button and that will be the first click you need to do. After that, you will have to to put personal details ad when completing the registration correctly you are ready to start.
The final thing you need to do is to go to the Slots section on the left side of the page then you choose among the diverse slots games, make your first deposit and enjoy the amazing slot machine journey. We wish you good luck!
How old do you have to be to play in our casino?
The gambling industry is not focused on every age group. All of the legit Casino websites need to follow certain laws and regulations when it comes to letting different people play their games. It is well established and known all around the world that if you want to go to a physical casino or play online you need to prove that you are 18 years old. Otherwise, they cannot let you in or you cannot make any deposits online.
Fortunately, the same regulations and laws are valid for Loki Casino, where even with the registration you need to verify that you are the legit age to play. It will depend on the country where you are making the registration form but usually, it is 18 or above.
So before taking any step further make sure that your game will be according to all regulations and you will be more than safe to play. If you are 18 or above you are more than welcomed to visit the website and to start with your journey.
Is there any mobile application on the Loki Casino?
That is something we are very excited to inform you about. Usually, almost all of the online casino sites do not have a specially designed mobile application which sometimes makes your browsing a bit more difficult when using a different device.
Loki Casino is proud to have a very well developed browser-based application which makes everything extremely easy for the users. You don't need to download anything from Google Play or the Apple store, the only thing you need to do is just open the website from any device you have.
All of the games and visualisation will be fully adapted to either your phone, PC or tablet. All you have to do is just visit the website end enjoy the long list of different games. Loki BIngo will take care of the rest - you will be guaranteed unproblematic experience no matter where are you.
How can I get in contact with the Loki casino support team?
The support team is one of the most important parts of the online casino. Loki Casino is not an exception of that and not only that - it has one of the best in the industry. And because the gambling world is very dynamic and anything can happen you will need professionals to help you out in case any problem occur. This way you will feel more confident to continue and enjoy your journey.
There are three very convenient ways of how to contact the Loki Casino Support team. We will with the first one which is by a phone call. If you are looking for the easiest way of contact just dial +442080896812 and you will get a response so you can explain your problem. If you are not a fan of phone calls the 24/7 live chat will be the perfect one for you. On the top left corner, there is a special button so you can open a live chat. You will see which of the team members is available so you can start your communication. The third and last way is via email - the classic way of contact will allow you to first open the email form and send your request from there.
How often are new slots released?
New slots can be released every minute, every hour or every day. This is something which depends fully on the gaming provider and their serious work in this field. From our own experience, we can write that usually, there are slots released every month. There are some gaming providers who prefer to release their slots on a monthly basis but there are some companies which are doing it on some time intervals (like once a year, on every 3 or 6 months etc).
The creation of the online slot requires time, resources and very patience. Before it is released, it must also pass a Quality Assurance check which can take a few weeks, even months. After all, every gaming company want to satisfy the clients with a product which is clean of bugs and problems. There are different teams within one software companies which are working tightly with all the slots. For instance, Microgaming or PariPlay are not working only on one game at a time. They are working on a few titles and if they are ready at once, they will be released for the customers immediately at once as well.
Because of this, we cannot say for sure when the slots are going to be released but as we have so many of them, we expect to get licensed slot games every month or even week. Our aim number one is to provide good and quality products but the quality requires time and patience.
How does the welcome bonus work?
When it comes to an online casino, the bonuses are considered as the best part of the adventure for the players. On Loki Casino, you can receive excellent promotions but if you are a new member of the casino, willing to make your first deposit you will need to know how exactly is working the so-called welcome bonus.
At the moment, our welcome pack consists of 3 deposit bonuses. The total amount you can get is very generous. You will also receive some free spins which are extremely great as well. In order to get the promotion, you will only need to make your free signup and start depositing funds. On every of your first three deposits, you are going to receive match bonus funds, which you can play on absolutely any game in our casino.
Loki Casino is proud of the welcome offer it has and it is created for the players, so they can win more. Of course, like every other bonus, this is having some specific terms and conditions and it would be great if you read them carefully before you are about to start playing and using the offers.
Can you win real money with online slots?
Real money is one of the best prices you can get when playing at Loki Casino. Of course, different people prefer different things but one thing we have noticed is that most of them are interested in the cash prizes. As any other typical casino site here you will find the majority of games played everywhere else. The difference here is that a very big per cent of them will offer real money as a reward.
And for sure, if you get bored with this you can always switch the game and the price type. There is everything for everyone who loves the thrill of gambling. And since nowadays money runs the world imagine what you can do by winning some real ones. The feeling will be unforgettable and will be thirsty for more and more.
With no more hesitation come and play at Loki Casino and make the money rain from the sky!
How can I fund my account in order to play slots for real money?
In order for you to play slots for real money, of course, you need to start with your first deposit. We are aware that for some of you it may sound like a big deal because that is a very detailed subject but we can assure you that at Loki Casino everything happens fast and easy.
People around the world use different payment methods. Believe it or not, at Loki Casino there are nineteen ways of how you can fund your account so you can start playing slots for real money. Besides the most popular ways which include Visa And MasterCard here, you can make a deposit by using Skrill, Neteller, Zimpler, Qiwi, Paysafecard, WebMoney, Neosurf, ecoPayz, Sticpay and many many others. For the digital currencies lovers, Loki Casino has provided them with CoinsPay - an additional gateway which will allow you to use your digital currencies (Bitcoin) instead of real cash
Are the real money slots safe and legit?
Safety is everything a person is looking for when doing something online. Especially with the online casinos, you need to be extra careful when it comes to putting your details. Luckily at Loki Casino, you do not have to worry about that.
The brand is fully regulated by the Government of Curacao and strictly follow the well-established gambling laws. SSL security encryption will protect your details so you can feel comfortable funding your account. In addition to that before you start making deposits or playing a game, Loki Casino will require from a simple verification of your identity to make sure a real person is playing and that he is also aware of all terms and conditions.
By describing this to you it makes it extremely clear that all of the real money slots are safe and legit and that the website will not break any rule or regulation. The address and the registration number of the brand owner are also visible when visiting Loki Casino so in case you want to make some research you will be more than free to do that.
What currencies can I use on the site of Loki Casino?
Currencies are also something we need to discuss with you. Since Loki Casino is an international casino with players from all around the world, it has to be very flexible when it comes to the different accepted currencies and to their appliance of the deposits. When making registration you will also have to choose the currency you would like to use and you will be surprised to see that the list will be quite long.
You will find the most common currencies which include Euro (EUR), American Dollar (USD), Canadian Dollar (CAD) and Australian Dollar (AUD). In addition players from other parts of the world may also use their local ones including New Zealand Dollar (NZD), Norwegian Krone (NOK), Polish Zloty (PLN), Czech Koruna (CZK), South African Rand (ZAR), Japanese Yen (JPY), South Korean Won (KRW).
ISome people may decide not to use any real money and do it with Bitcoins - this is also an acceptable currency since the crypto world continues to expand.